Plainfield, Illinois Title Loans Near Me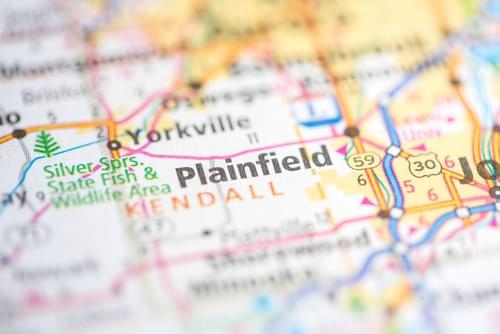 Are you in the middle of a tough financial situation? Whether it comes a sudden emergency or just day to day bill, know that most of us have found ourselves facing similar challenges at one time or another. And though it can seem like there's nowhere to turn to for help, there is: a title loan.
Plainfield Titles Loans Near Chicago, Illinois
With a title loan here at Illinois Title Loans, Inc. you might receive up to $4,000 in same day cash. Getting started is simple and convenient: start now by filling out our online request form. You'll receive a prompt call back from a store representative who will walk you through the process and answer your questions. From there, all you need to do is gather the simple required items listed below and head on over to the store location. Once there, a loan specialist will get you started on your paperwork while a quick inspection of your vehicle is performed. After that, in no time at all you could get the cash you need and you leave with your car. All credit is welcome, so get started now by filling out the online form and let Illinois Title Loans, Inc. put the cash you need in your hands today.
Required Items to Get a Title Loan
Driver's License or State Issued I.D.
Lien-Free Title to Your Vehicle
Your Vehicle for Inspection
We proudly serve residents of the greater Chicago metropolitan area, from Plainfield to Bolingbrook, and Naperville to Oswego. Regardless of what your credit history looks like, you could get up to $4,000. The fast cash you've been looking for is waiting at Illinois Title Loans, Inc.!


Check Out Some of Our Convenient Locations
Hours of Operation
Monday and Friday from 10:00 AM to 7:00 PM
Tuesday to Thursday from 10:00 AM to 6:00 PM
Saturday from 9:00 AM to 4:00 PM
Closed on Sundays

Illinois Title Loans, Inc.
1720 Plainfield Road
Crest Hill, IL 60435
815-730-8300
Illinois Title Loans, Inc.
10509 Lincoln Trail
Fairview Heights, IL 62208
618-398-8100
Why Choose Us for Your Plainfield Title Loan?
Competitive Rates
All Credit Welcome
Get Fast Cash Today
Keep Driving Your Car